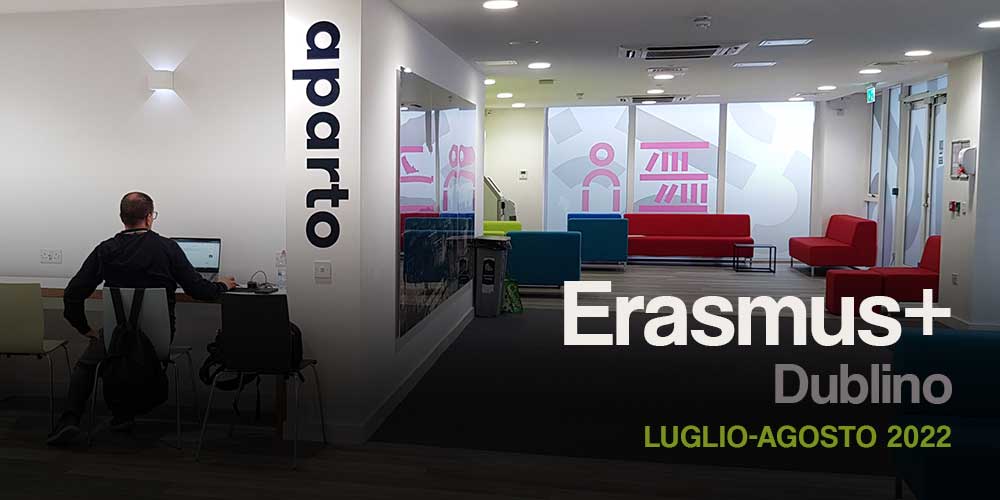 Luglio – Agosto 2022
Grazie all'Accreditamento Erasmus+ 2021-2027, vinto dalla nostra scuola nel 2020, abbiamo potuto finanziare corsi di formazione estiva per la lingua inglese di due settimane a Dublino, rivolti ai nostri docenti, colleghi dell'Itsos Albe Steiner.
---
Contributi:
Prof. Alberto Bonazzi
31 Luglio – 13 Agosto 2022
Mindfulness/Wellness for Teachers
The course deals with the difficulties that a teacher might encounter in his/her work and strategies to cope with them. Such difficulties may arise from outside the classroom, such as overall work overload, as well as from inside, such as student behavioural issues.
Most of the difficulties encountered are transversal, not only across teached subjects, but also across students' ages and nationalities. The methodology to cope and overcome these difficulties is also transversal, even though some adjustments are required, in accordance to any particular case. The very same technique that works with kids may not work with adolescents, even though the basic needs are the same.
Interesting passages
Key factors of teacher burnout
Coping with difficult behaviours and lack of attention
Class atmosphere and trust
The need of a community for teachers as well as for students
Breathing exercises to release stress, slow down and be be fully present and responsible in a situation that may be demanding (for a teacher as well as for a student)
Applications to my work
I have been teaching for about 30 years, 22 of which in the same school, ITSOS. My Teaching has changed dramatically in these years, as I understood that students' self-trust, good relationships and class atmosphere were key factors, much more important than the subject itself and the way I could present it.
Mathematics is a tough subject for most of my students and without those key "ingredients" students don't get anything useful out of my lectures. To elicit those ingredients a lot of work in the class and on myself is needed.
This course, mindfulness and wellness for teachers, deals directly with those elements, and therefore it is at the very basis of any teaching, and it is particularly important for all the teaching of tough perceived subjects.
In this course I got the opportunity to reflect on the strategies I am using in my everyday work, to compare them to those of my colleagues, to see some application of mindfulness to teaching. From this work I have a bunch of new ideas to test.
This has been a great opportunity and it is definitely something that is going to be useful when I go back to my classes.
It may also be taken into consideration the possibility to do a teacher course in which to share ideas and reflections on these issues with the colleagues. Maybe Biodanza could also be used as a tool to create a participant trustfull non judgmental space and to practise issues such as empathy, non verbal expression, and self esteem.